Huddersfield
---
Ian Holmes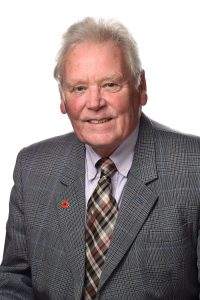 Ian is the Senior Partner at Bailey Smailes and Head of the Private Client team. He has considerable expertise and extensive knowledge on issues including Wills, Probate and Lasting Powers of Attorney, as well as matters relating to Inheritance and Capital Gains Tax. With over 50 years' experience in practice, Ian deals with a broad spectrum of complex matters on a day to day basis. He also has substantial knowledge in Agricultural issues, as well as Commercial and Residential Property transactions.

Ian joined the firm in 1968, qualifying as a Solicitor in 1973. He became a Partner in 1974, albeit in one of the constituent firms, Smailes & Walker. Ian is accredited with STEP (Society of Trust & Estate Practitioners).
A keen golfer, Ian also enjoys Fine Art.
Click here to get a wills & probate quote.
Alan McNeil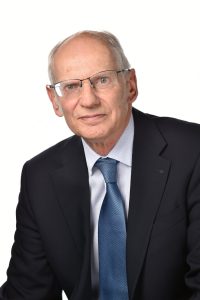 Alan is a Partner and Head of the Residential Conveyancing Team. He completed his Law Degree at the University of Sheffield and qualified as a solicitor in 1975. He became a Partner in one of the constituent firms, Heap Marshall and Healey, in 1985 and has been a Partner at Bailey Smailes since amalgamation in 2000.
In his early career, Alan gained extensive experience in Matrimonial and Litigious work but, for the last thirty years, he has specialised in Residential and Commercial Property, including Freehold and Leasehold Sales and Purchases, Re-mortgages, the Granting of Leases, Transfers of Equity and Equity Release. He has a wealth of knowledge in this area and also other non-contentious work, including the making of Wills and the Administration of Estates.
Alan's attention to detail and broad range of skills means that he can deal competently and efficiently with all matters within the Residential Conveyancing spectrum.
Alan has lived in the local area all his life and is a dedicated follower of Huddersfield Town.
Click here to get a residential conveyancing quote.
David Wells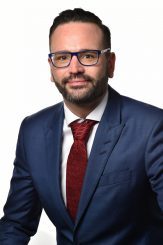 David is the firm's Managing Partner, a role held since 2015, having joined Bailey Smailes in 2007.
David is a very experienced Private Client Solicitor, with over 15 years of specialism. He can advise on complex Wills, Tax Planning, Trusts and Estate Administration. In addition, David can assist with Lasting Powers of Attorney and Court of Protection matters.

Whilst attending Manchester University, David studied Theology, graduating in 1999 before undertaking legal studies.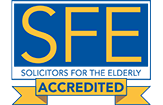 David is a full member of the Society of Trust and Estate Practitioners (STEP) and was also awarded the mark of distinction in the further STEP qualification Advanced Certificate in Will preparation. He is also a full professional member of Solicitors for the Elderly (SFE) and The Ecclesiastical Law Society.
David is a Governor of a local special needs secondary school and part of the team which won the National Governing Body Award.
Click here to get a wills & probate quote.
Sam Mellor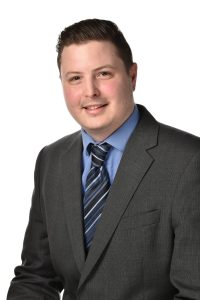 Sam is the Practice Manager and Senior Legal Cashier, heading the Accounts Team. He began his career as an Accounts Assistant, after completing Accountancy, Business Studies and ICT A-Levels at Kirklees College in 2005. This position was held at various local firms before moving to the role of Trainee Cashier at a long-established firm of Solicitors in Huddersfield in 2007. He stayed with the firm for 3 years before progressing on to more senior roles with two Manchester Law firms.
Sam joined Bailey Smailes as Senior Legal Cashier in 2014, and has over 14 years specialism in Legal Accounting. Sam has since studied towards the Institute of Legal Finance and Management (ILFM) and the Association of Accounting Technicians (AAT) Diplomas.
In his spare time, Sam enjoys socialising and playing/watching football and is a keen supporter of Manchester United.
Jonathan Padgett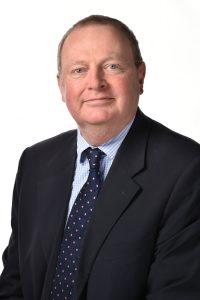 Jonathan is a Senior Solicitor and Head of the Commercial Property Department, boasting over 30 years' in Practice. Although specialising in Commercial Property, he is comfortable in dealing with Private Client matters, such as Wills, Lasting Powers of Attorney and Probate. Jonathan also has extensive experience in Agricultural cases.
Having qualified as a Solicitor in 1985, he has gained substantial knowledge from working in various large law firms around the region. His straightforward manner and pragmatic approach to complex issues, means that clients always receive clear and concise advice.
Jonathan regularly attends professional development training courses in relation to Property and Commercial law.
Emma Sheard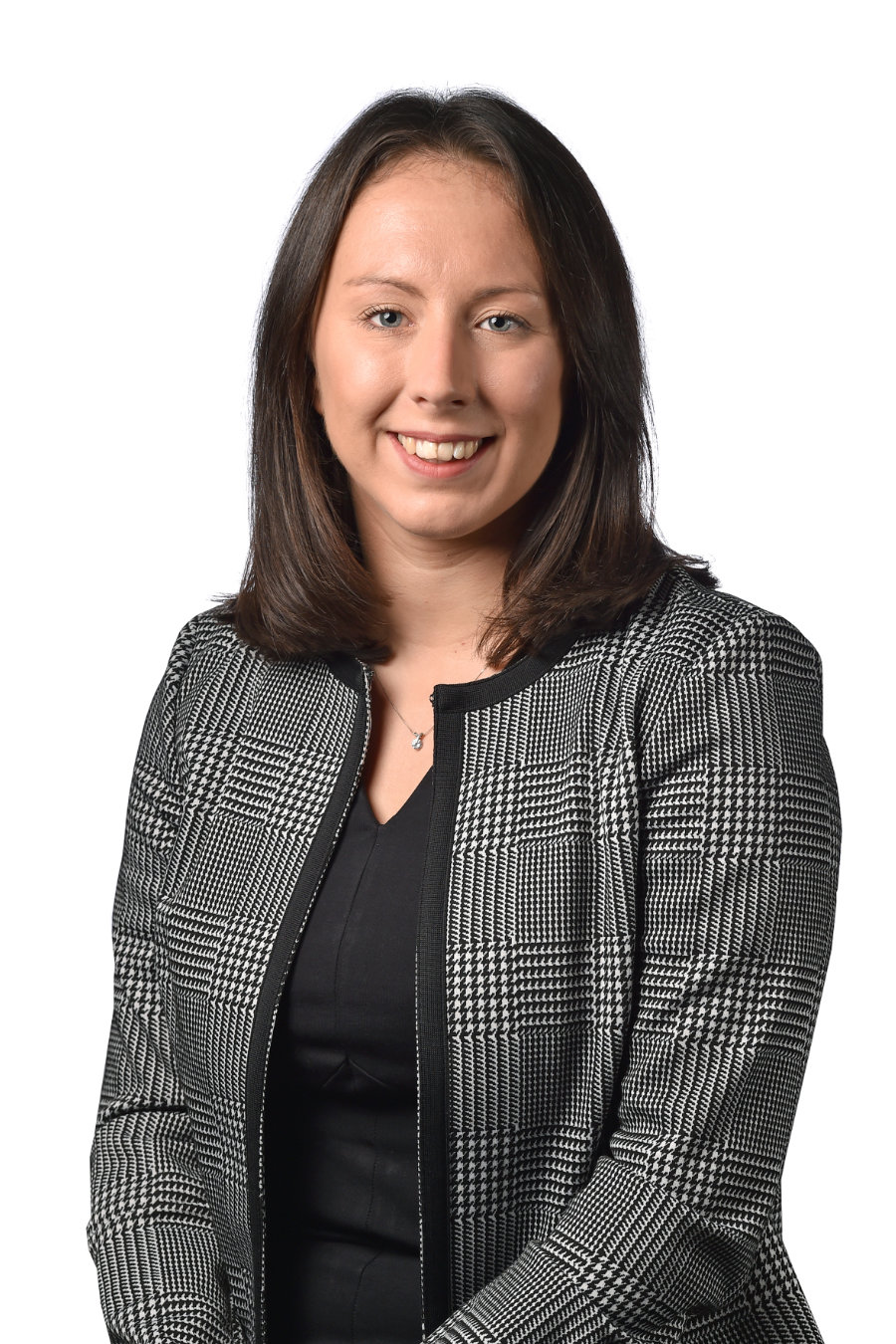 Emma is a Residential Property Solicitor based at the Huddersfield Office. She joined Bailey Smailes from another leading local firm in October 2020.
Emma studied Law at the University of Huddersfield and qualified with a Masters in Law and Practice in 2013, before moving on to gain experience in Residential Conveyancing and Family Law, qualifying as a Solicitor in April 2018. Emma undertook Family work upon qualification, before making a return to Residential Conveyancing. Emma deals with a variety of matters including Sales and Purchases of Freehold Properties, Leasehold Titles and Transfers of Equity.
In her spare time, Emma enjoys running, going to the Gym and cooking for friends and family.
Holmfirth
---
Sarah Palmer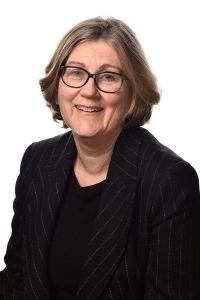 Sarah is a Senior Solicitor in the Private Client Department. She has been with Bailey Smailes since 2002 and has over 35 years' experience working at various firms around the globe.
After studying Law at the University College London (UCL), Sarah trained as a Barrister at the Inns School Court of Law, London (now part of The City Law School). She then trained as a Solicitor and completed her Batchelor of Law Degree at the University of Sydney, Australia. Sarah qualified as a Solicitor in New South Wales in 1996, and as a Solicitor in England and Wales in 2003, allowing her to practice in both jurisdictions.
Sarah's expertise has been further enhanced by working in a number of roles around the world, including locations such as Tokyo, Hong Kong, Australia and London. She can assist with all matters relating to Wills, Lasting Powers of Attorney, Probate, Tax Planning, and Court of Protection matters, in addition to Residential Freehold/Leasehold Sales and Purchases.
Click here to get a wills & probate quote.